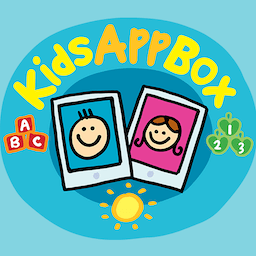 KidsAppBox was founded in 2016 with the guiding principle of consistently raising the bar in the learning apps market. KidsAppBox develops unique high quality educative applications for Pre-Kindergarten, Kindergarten and Grades 1 to 4 based on the curriculum of the related academic year. In addition, KidsAppBox develops educational and fun games for kids to encourage self-motivation and engagement. Kids both learn and have fun with these applications.
KidsAppBox offers an alternative teaching method by implementing interactive multi-media technologies and embedding lessons into the context of games. We empower teachers, students and parents with comprehensive early learning tools during the most critical stage of development: early childhood.
We design our products from the kids' perspective to empower kids to be playful, to be creative and to be who they want to be. Kids have many different emotional needs, and we believe that digital products should try to address a wider spectrum of these than just playing games. Used correctly, digital products can be an amplifier or synthesizer of kids emotional development too. KidsAppBox provide a learning experience, which is intuitive, fun and 100% safe for kids and help them to discover the world and develop their curiosity and logic.