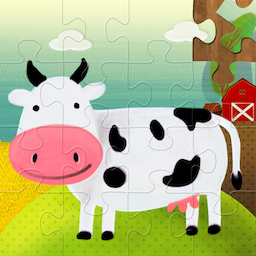 Welcome to the friendly farm! This is a very special "jigsaw puzzle story" farm where only kids can go! All the characters in the farm will come to life after kids complete the puzzle! They will meet the most friendly animals here – cow, sheep, chickens, horse, cat, little piggies and more! They will visit an orchard, strawberry gardens, farm machines and explore the life in farm!
The intricate combination of animations and jigsaw puzzles and story lines makes this App simply unique and educative!
Charming farm rhymes after solving each puzzle. 13 Jigsaw Puzzles with amazing hand-drawn farm graphics. 3 Different levels of puzzles: 6, 12, 24 puzzle pieces. Simple and easy interface for kids from 2 to 8 years old. Lovely animations after completing puzzles and real, high quality sounds of farm animals and machines
Friendly Farm: Story & Jigsaw is live in Google Play Store and in Apple App Store !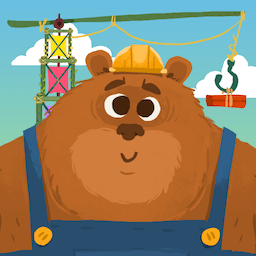 Who doesn't want to help such a cute bear? Join the journey of Mr. Bear and his friends and help them to construct a wonderful town in forest! Learning has never been so fun!
Mr. Bear and Friends is a puzzle game, an educational adventure, for toddlers of age 2 and up. This game assists kids to practice the concept of searching, matching, and classifying. As role models in daily routine, characters in this game guide kids to obtain empathy, meanwhile learn how to help others in a joyful way! Our cute friends, who live in the forest, have all kinds of tasks; building nests, setting up houses, planting flowers, and gardening. In the meantime, they never forget to celebrate their hardworking with ice-creams and jokes. As well, they enjoy their rest of day on a roller-coaster ride!
Mr. Bear and Friends is live in Google Play Store and in Apple App Store !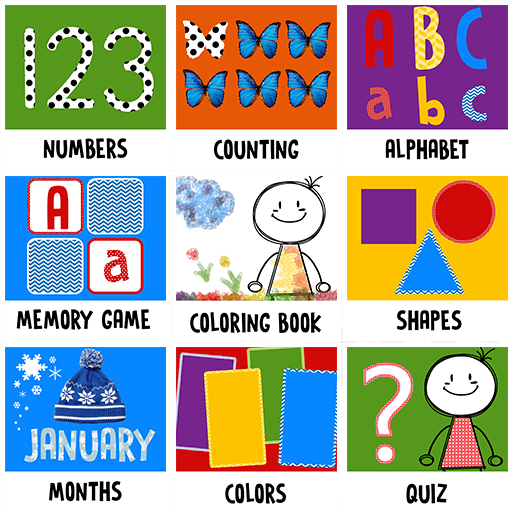 Kids Learning Game is an all-in-one app for kids! There are 10 categories:
Numbers flashcards and counting game: Kids will learn numbers up to twelve and practice them with the counting game.
Alphabet flashcards: All letters in the alphabet is presented with items having corresponding initial letters.
Colors and shapes flashcards: Toddlers will learn basic colors and shapes with these flashcards.
Memory matching game: Kids will make brain exercise by playing memory matching game with letters, numbers or shapes.
Practice items game: Toddlers will practice by trying to find the correct letters, numbers, shapes or colors.
Months and days flashcards: 12 months and 7 days are included with cute themes.
Coloring book: Kids will draw on empty canvas or on carefully created shapes. They can use various colors for drawing and can save their drawings. This section is a doodle for kids.
Kids Learning Game is live in Google Play Store and in Apple App Store !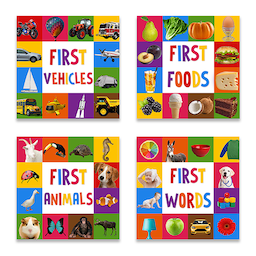 Baby First Words Collection is designed to help babies, toddlers and preschool kids expand their vocabulary and learn new words, discover new sounds while they play. Your child will love this educational app with more than 350 carefully selected words in 32 categories.
First Words -> 10 baby flashcard categories and more than 120 words(Numbers, Shapes, Colors, Sleeping Time, What I Do?, Clothes, Food, At Park, Eating Time, Bath Time and Toys).
First Animals -> 8 animal flashcard categories and more than 80 animals(Baby Animals, In the Forest, Pets, Creepy Crawlies, Safari Animals, Water Lovers, Birds, Farm Animals).
First Vehicles -> 8 vehicle flashcard categories and more than 90 vehicles(air vehicles, farm vehicles, space and military, emergency vehicles, water vehicles, street vehicles, sport vehicles, construction vehicles ).
First Foods -> 6 food flashcard categories and more than 90 foods (fruits, vegetables, drinks, breakfast, meals, desserts ).
Kids Learning Game is live in Google Play Store and in Apple App Store !